Siding Replacement Contractor Wilmington NC
Siding is not only a beautiful element of your home, but it can also be cost-effective. Many options are available for homeowners to choose from, even going as far as to mix in various designs in homes that are more than one story. If you aren't sure which type of siding to use around your home, consider some of the following types to help you make an informed decision.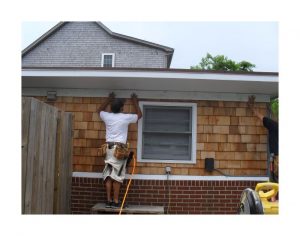 Vinyl Siding
Vinyl has been around since the early part of the 1960s. It tends to be the most commonly used of all types of siding in a new, single-family home. Years ago, vinyl was viewed as a cheap alternative. This stigma hasn't always been easy for the siding to overcome. Thanks to all of the technological advances, the last 10 years have significantly changed the way vinyl siding is produced. Vinyl siding is able to mimic a number of different types of accents such as wood, slate and stone. It also offers exceptional weather resistance and strength. Choose from an array of different factory colors.
Insulated Siding
Insulated siding is a type of vinyl that adds insulation to your home. The main difference in this siding is that it has insulation that is glued on the inside of it. The insulation is actually made to fit the vinyl siding's profile, and then, the two units are bonded together. There is another type of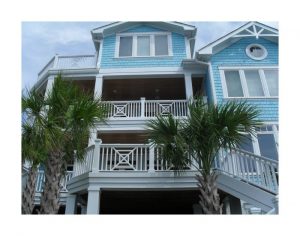 insulated siding that has a similar type of backing. Instead of being bonded together, the foam core is actually left as a separate piece. EPS is by far the most common type of insulation material used for this type of siding. Since entering the market back in the later part of the 1990s, this form of siding has gained recognition for providing an increased level of efficiency for homeowners.
Fiber Cement Siding
This particular type of siding joins cement and sand together into one amazing siding. It is a lot thicker than general vinyl siding and it can withstand the elements better than the other alternatives. Since the material is quite stable and doesn't expand at the same rate as vinyl siding or true wood does, it makes the investment well worth it.
Thanks to its added stability, the paint will hold up longer on the surface of the siding. You aren't going to have to worry about refreshing your paint as quickly as what you would if you had installed wood siding. Since the majority of these brands can easily be painted, you can change the design of your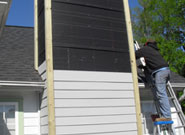 home anytime you desire without having to go through the process of replacing your siding. Long warranties, visual appeal, durability and quality make this one of the preferred options for many people today.
Harbor Roofing & Siding has over 16 years of experience installing high quality roofing and siding in southeastern North Carolina.  We are proficient working with a wide variety of siding materials.  Let our skilled and knowledgeable crew give your home a makeover with expertly installed siding.  Flashing is custom made by us at our metal shop to insure quality.