What to Consider When Investing in an Asphalt Roof?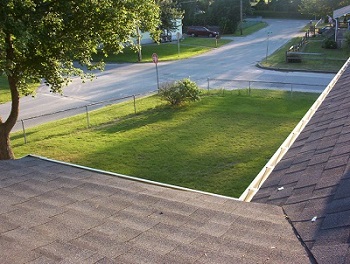 Harbor Roofing & Siding is a Certainteed Shingle Master and Master Shingle Applicator roofing contractor. Harbor Roofing and Siding specializes in quality asphalt shingle roof systems. With all the various materials to select from in the marketplace, why should you select our shingles for your house? Read further while we go over the features which make our goods a cut above the competition:
Call Harbor Roofing & Siding at (910) 262-5508 for your roofing and siding installation needs.
Low Maintenance
The majority of roofing materials are going to require consistent maintenance in order to sustain their performance and appearance. However, asphalt shingles require very little maintenance and easily can be replaced or repaired if damaged. It will allow you to appreciate all of the amazing benefits of a high-quality roof without the trouble of routine maintenance.
High Aesthetic Value
Harbor Roofing and Siding's asphalt shingles are available in a number of styles and colors that will complement the design of your home. If you want to increase the curb appeal of your home, our shingles provide unrivalled beauty. They duplicate the appearance of slate and natural wood shakes in order to provide your roof system's amazing texture and depth at a fraction of the expense.
Lightweight
Asphalt shingles, unlike other roofing materials, are fairly light, meaning they will not place excessive stress on the structure of your home. In addition, their flexibility and size make them simple to install on roofing systems of nearly any shape and size.
Affordable
Asphalt shingles include among the most affordable roof materials out there, and give you an excellent return on your investment. With our roofing shingles, it is possible to enjoy outstanding beauty and protection for your house at a lower price.
Harbor Roofing and Siding has the ability to install quality asphalt shingle roofing for your house. We serve the Wilmington, NC and surrounding areas. You can learn more information about asphalt shingle roofing systems or our additional roofing materials by getting in touch with right away at (910) 262-5508. It is also possible to receive a free estimate by filling out the easy inquiry form on this page here.
For more information on our roofing services please feel free to get in touch with Harbor Roofing and Siding in Wilmington, NC at (910) 262-5508 right away!