What's My Home Roof's Architectural Style?
Here we list some of the most common kinds of roofs in the U.S. and why metal roof shingles provide the most value out of commonly-used roof materials.
Avail Harbor Roof and Siding's roofing installation services, contact us now at (910) 262-5508.
Gable Roofs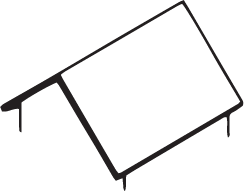 Also named peaked or pitched roofs, gable roofs are among the most sought-after roofs on a house. They may easily be known by their triangular shape. Gable roofs easily can shed water and permit more ventilation. But, areas of hurricanes and high-winds have discovered that such a roof has resulted in roof materials peeling away. Metal roof shingles include one of the recommended materials to install upon this kind of roof due to the wind resistance they offer.
Hip Roofs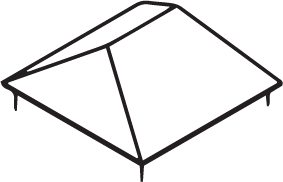 Hip roofs have equal length slopes on all sides which come together at the apex to form a ridge. Such roofs are more stable than the first type of roof we discussed and handle themselves well in areas of snow and high wind. The hip roof's complex design may be more costly, as extra building materials are necessary. Also, metal roof shingles work well on this kind of roof due to the longevity they offer.
Mansard Roof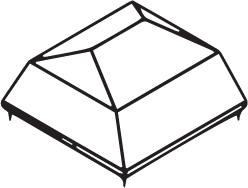 A mansard roof, also named a French roof, is 4-sided with a double slope upon each side which meet to form its low-pitched roof. Such roofs permit flexibility while making future additions to a house. These types of roofs aren't ideal for areas that experience heavy snowfalls. Asphalt shingles aren't advised with this sort of roof. Metal roof shingles are recommended because the maintenance down the line will be a lot less than additional materials, which saves a homeowner money and time.
Other common roofs include the Gambrel Roof, Jerkinhead Roof, Skillion Roof, Butterfly Roof and Saltbox Roofs.
Natural disasters and weather may be damaging to a roof; however, planning beforehand and going with a structural material and type which works best for your unique property and area will go a long way in maintaining and preserving your roof for years into the future.
Are you in need of roofing contractor services? If the answer is yes, please feel free to get in touch with Harbor Roof and Siding right away at (910) 262-5508.