If you read our blog, you know we have several roofing options to choose from and have previously discussed metal and copper as options for your roofing choice. At Harbor Roofing & Siding, we feel it important to give you options of what is best in the roofing field. Take a look at the benefits asphalt shingles offer.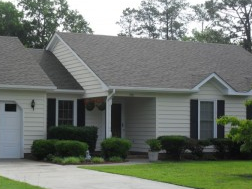 1. Variety of designs – Many years ago, there were two shingle colors – black and gray shades. Now, there are plenty of different colors available as well as many different designs. We offer a variety of choices, and most are designed to fit a particular budget.
2. Long life – Years ago, shingles had a very limited life, but the technology has made strides in the construction industry. Shingles will last 20 – 30 years on average with longer times possible depending on several factors. Regardless, a freshly shingled roof is good for several decades and then some.
3. Safety – The roof over your home is a vital element to keeping you and your family safe. Asphalt is highly rated against severe weather, high winds, UV rays and more.
4. Quick install – Asphalt goes up and comes down quickly. This means a crew can have a fresh roof on your home in a day or two on average. This is a great money saving feature.
5. Easy on the wallet – Compared to some other materials, asphalt is relatively inexpensive. Add the quickness they go on the home, and you have a budget friendly home construction project.
We at Harbor Roofing & Siding welcome your business for all of your roofing needs. We stand behind our work and all of our employees. We are fully licensed by the state and are fully insured as well.
We can do remodeling as well as new construction. Call, email or drop by for additional information.
Call the roofing expert at Harbor Roofing & Siding today (910) 262-5508 ask for roofing options you can choose from.