Are Metal Roofs a Good Option in Wilmington NC?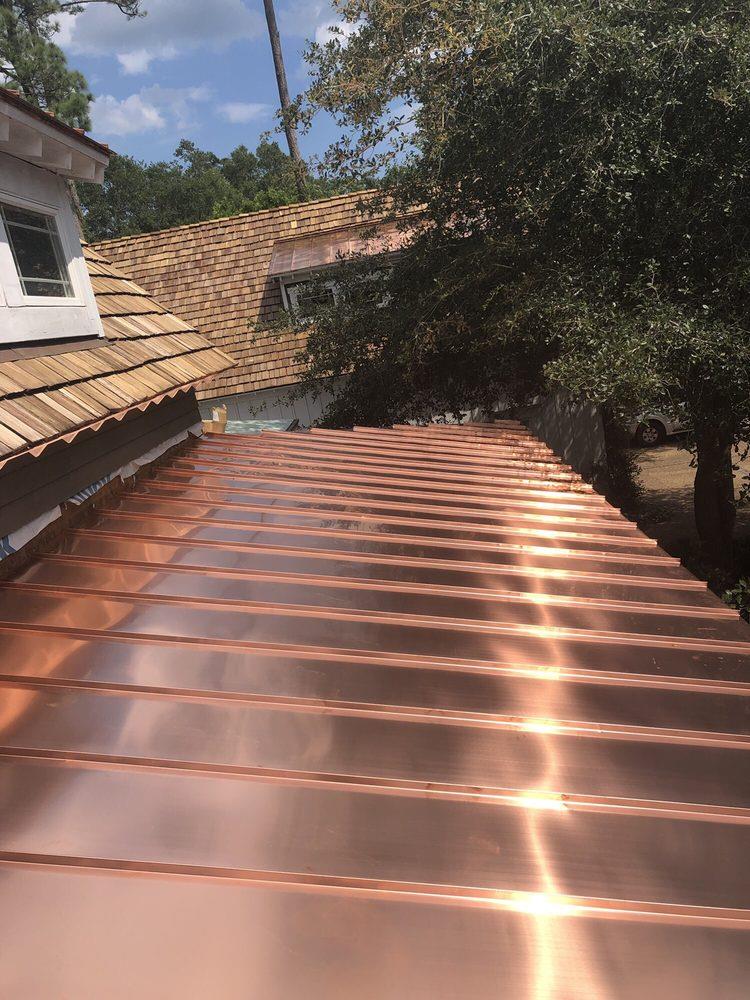 Asphalt shingles still are the most common material of roofing around. However, as an increasing number of homeowners are searching for environmentally friendly options, a lot of them are trying metal roofs. A survey in 2017 by Roofing Contractors discovered that asphalt shingles were the top choice of material for roofing at 81 percent, whereby metal roofs came in 3rd place with 71 percent. In a more recent survey of 2018, roofing contractors were anticipating a 69 percent rise in sales for metal roofs. We will cover the leading reasons why it is a top-tier material for roofing for the unpredictable Wilmington NC weather.
If you are looking for a reputable metal roofing company, call Harbor Roofing and Siding at at (910) 262-5508.
Metal roofing is wind- and rain-friendly
Let us get this out of the way: the noise issue. Are metal roofs loud when it is raining outdoors? No. This belief comes from the metal roofing that was installed over the open frames of patios or barns, in which the pitter-patter of every drop of rain might be heard when it was raining outdoors. And all too often, metal roofing amplified that noise.
But when metal roofing is installed on a house, it is installed over a solid wood deck. That additional layer assists in insulating the sound of rain striking metal roofs. Therefore, it's possible to breathe easily. With that additional layer between the exterior roof and your house, metal roofs actually can be quieter within the rain as compared with additional materials like traditional asphalt shingles.
Now, let us discuss the wind factor. While Wimington does not experience cyclones or hurricanes, we get our fair share of windstorms. In 2016, the area witnessed wind gusts of 50 to 70 miles per hour. Metal roofs are able to stand up to double those gusts.
The Longevity of Metal Roofs
There isn't any denying that the best advantage of metal roofing is its longevity. The material of roofing may last about 50 years, withstanding snow, rain, wind, and heat without a problem, which makes it perfect for Wilmington's unpredictable weather.
Metal Roofing are Virtually Maintenance-Free
One other fantastic benefit of metal roofing is that it is virtually maintenance-free. The material is impervious to the damage that lichens, moss, and algae may cause on material like wood shakes or asphalt shingles.
To hear more about Metal Roofing Contractor in Wilmington NC services please call Harbor Roofing and Siding today at (910) 262-5508.