Types of Commercial Roofing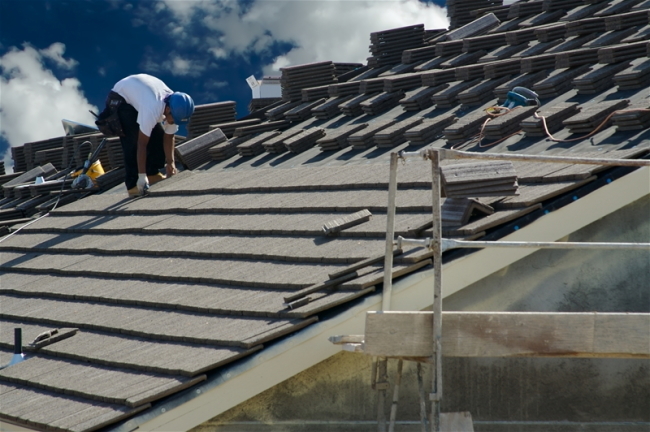 Today there is a broad variety of available commercial roofing techniques and materials offering building owners options for commercial re-roofing, roof replacement, as well as new roof installation.
If you are searching for a company that provides commercial roofing services, call Harbor Roofing and Siding today at (910) 262-5508.
Metal Roofing
This type of roofing includes flashing profiles and factory-made panels, in addition to roofing panels formed and cut at the building site. Once installed upon a sloped roof, metal roofing provides the advantages of energy efficiency (lower heat gain within sunny, warm weather), as well as low maintenance.
Spray Polyurethane Foam (SPF)
This type of roofing is a popular option for low-slope and flat roofs. Applied using spray equipment, a spray polyurethane foam roof offers a seamless roof covering which is able to go over new construction or over an existing roof. Spray polyurethane foam roofing is a popular option since it eliminates the necessity for most kinds of roof flashing and it additionally functions as roof insulation, and lowers the building's costs for heating and cooling.
"Rubber Roofing" (EPDM)
This roofing membrane material (that is technically referred to as ethylene propylene diene monomer) is flexible and black like a rubber inner tube. Rubber roofing may be installed on low-slope and flat roofs. The seams in between adjacent metal flashing elements and EPDM sheets typically are sealed using a special adhesive.
Thermoplastic Polyolefin (TPO Roofing)
Like EPDM roofing, TPO roofing is a single-membrane system. Installed within large rolls, thermoplastic polyolefin may be installed by fusing seams with heat or by using mechanical fasteners. The white thermoplastic polyolefin material that is used frequently does a great job of reflecting solar radiation, helping to decrease the demand for AC in warm weather.
Modified bitumen Roofing
Usually, this is applied in rolls heated with a torch to seal seams, as well as adhere the asphaltic material to the flashing details and substrate. The popularity of modern single-membrane systems (TPO and EPDM) has decreased the demand for this type of roofing.
Asphalt Shingle Roofing
This is the most popular type of roofing and a lot of commercial buildings that have sloped roofs depend upon asphalt shingles for protection from the weather. Asphalt shingle roofing is among the most affordable types of roofing, and provides building owners multiple shingle colors and styles to pick from.
Give Harbor Roofing & Siding a call right now at (910) 262-5508 to talk through your needs.