3 Residential Roof Repair Problems to Lookout For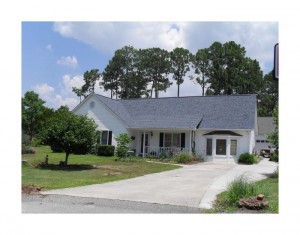 Your house is one of the largest investments you might ever make. In order to safeguard your investment, it is vital that you keep your asphalt shingle roofing in top shape. Homeowners usually spend from 1 to 4 percent of their overall home's value on maintenance and repairs annually. In knowing the most common problems that may cause severe damage to your property, it's possible to save money on repairs using preventative maintenance. Below we list 3 of the main residential roof repair problems to be on the lookout for that may cause severe damage to your house.
Avail the trusted asphalt roofing installation services of Harbor Roofing and Siding now, call us right away at (910) 262-5508.
Water Spots on the Ceiling
A roof leak often can occur for a while before you notice it. As leaks soak into the roofing insulation and structure, you might notice a dark spot forming on the ceiling. You might not have the ability to locate the leak at the spot of the damage because of the roof's slope. It is a great idea to hire a roofer to fix a leaking roof. Attempting to fix it yourself might lead to personal injury and more damage to the property.
Damaged Vents
In specific climates, major temperature increases and decreases may cause roof vents to crack when the plastic ages. A damaged roof vent may cause growth of mildew or mold and attract unwanted critters. It also can cause harmful levels of carbon monoxide and additional toxic gases. These vents must be replaced by a licensed roofer to safeguard the health of you and your loved ones.
Missing or Wrong Flashing
Flashing will reroute water to flow away from skylights, vents, and roof chimneys. If your roof flashing is missing or wrong, it may quickly create a leaky roof. Some roofers opt not to install flashing and choose roofing tar or cement instead. That's a red flag that residential roof maintenance or repair was not correctly performed. As it dries, roofing cement may harden and crack, and allow leaks to develop.
For more questions on our Asphalt Roofs in Wilmington NC – Installation and Repair services contact Harbor Roofing and Siding today at (910) 262-5508.