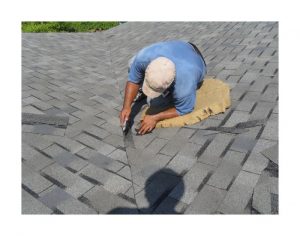 Roof neglect is not an accident.  Roof damage often comes from nature, but people who neglect their roof often find repair and replacement is quite beyond the scope of what they would assume.  Fixing a neglected roof can be very expensive, but there are ways to protect yourself, your roof and your wallet if you have roof damage.  Read on to find out a bit more, and always trust your friends at Harbor Roofing and Siding to do what is best for you and your roof.  Meanwhile, here are four things you can do to protect your roof from serious damage.
Keep mold and mildew down – There are some molds that grow on roofs that are harmless and common, but there are also some molds and especially mildew that is never good for your roof. Even algae can take hold on a roof and cause serious problems.  Doing a visual inspection of your roof from the ground can help you determine if the roof is colonized with molds, mildew or algae.  We do not recommend you go onto the roof for any reason.
Pressure cleaning – Pressure cleaning is fine for the sides of the home, but it is never a good idea for the roof under any circumstances. High pressure water can cause more harm than good.  Being on your roof when wet is a sure recipe for disaster as well.  Just don't do it at all.  Leave this to the professionals.
Leave leaks for the pros – A leaking roof may mean more than just a wet spot. Chances are if you have a leak in one location, you have more than just a single leak.  We at Harbor Roofing know how to handle leaks and can navigate the roof safely and easily.  We also know how a leak can compromise the integrity of a roof, so again, leaving leaks to the pros is the way to go.
Stay off the roof – This has been discussed plenty of times in our blogs and in this one as well, but it always bears repeating. Your roof is a dangerous place.  Being on it can dislodge shingles, create additional damage or even put holes in your roof.  Of course, falling off of a roof is a serious accident, and one that your homeowner's insurance may not cover.  Do not take unnecessary chances – leave the roof to us.
There you have it – four solid reasons never to do when it comes to your roof.  Leave the roofing to Harbor Roofing and Siding.
www.harborroofingandsiding.com