Facts About Asphalt Roofs
The roofing system is among the most critical parts of your property's structure because the roof performs several functions. The roof protects your house from harsh weather, highlights architectural design, as well as contributes to energy efficiency. Hearing more information about your roofing system allows you to make the proper decisions when it comes to a home improvement project. Harbor Roofing and Siding discusses five facts about your roof: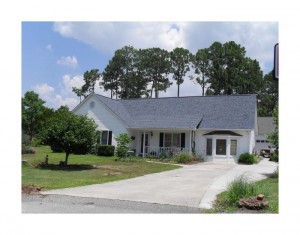 Kinds of Asphalt Shingles – Basically, there are two types of asphalt shingles: fiberglass and organic. Organic ones are the original. Manufacturers create them from recycled felt paper layers that are saturated in asphalt. Fiberglass ones have a waterproof asphalt coating, a woven fiberglass mat, and top ceramic granule layer. They're more eco-friendly, more durable, and lighter. Today, most asphalt shingles are fiberglass.
Importance of Ventilation – As among the leading Wilmington, NC, roofers, we ensure that we install correct roof ventilation on each project we take on. Shingle roofs that do not have correct ventilation will lose their warranty. Additionally, all kinds of shingles last longer with proper roof ventilation. Today, the most efficient kind of ventilation is the ridge/soffit vent combo. Soffits care for the intake of fresh air, whereas the ridge vent handles exhaust.
Energy Efficiency and Asphalt Shingles – Before, folks considered asphalt shingles to be among the least energy-efficient materials because they usually absorb a ton of solar heat. These days, industry-leading manufacturers created unique asphalt shingles which are able to reflect the majority of the sun's heat.
Locations of Roof Leaks – The majority of roof leaks happen close to your roof sidewalls, valleys, chimneys, skylights, and penetrations. That is why it is vital to correctly install flashing in these areas. You must ask the contractor if they reuse old step and lead flashing. If so, you must avoid them. Usually, weather impacts flashing, and they'll become non-functional by the end of the roofing system's service life.
Recyclability of Asphalt Shingles – Recyclers may use asphalt ones as raw material for new roads. Each ton of recycled asphalt variants saves the equivalent of a single barrel of oil from being wasted.
Call Harbor Roofing and Siding at (910) 262-5508 to learn more information about your roofing system.