Key Benefits of Asphalt Roofing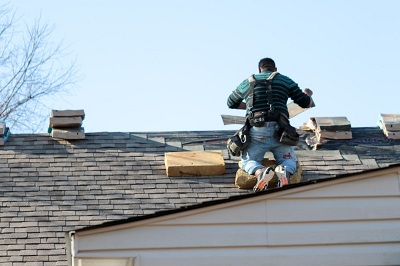 Whether you want to install a commercial or residential roof, asphalt provides many key benefits. Even though there are other roofing options (clay tile, metal, or slate), they don't match up to asphalt material.
The color, texture, and shape of the asphalt single will vary depending on the application. You can choose from a range of style options.
Looking for a reputable company that offers asphalt roofing installation services? Get in touch with Harbor Roofing and Siding today at (910) 262-5508!
Benefits of Asphalt Roofing
· Affordability – One of the most significant benefits of opting for asphalt roofing is affordability. Whether you are building a new home or remodeling your roof, asphalt is a cost-effective solution. Asphalt is less expensive than other materials used for roofing.
· Durability – Asphalt roofs are reliable and tend to last longer. When professionally installed, they are leak resistant. The asphalt material is neither too heavy nor light, and this enables it to last longer.
The asphalt roofs are fire and wind resistant when installed with fiberglass matting. Roofs installed with asphalt material tend to last for more than 30 years.
· Variety – Each asphalt shingle is unique. The shingles are available in a wide range of shapes. You can choose any form you want to create a customized look for your roof.
Most often, you will see overlapping shingles that are similar in color and shape but appear in different shapes. It is due to the 3D overlapped effect of the shingle.
· Attractive – The asphalt shingles are available in different colors. You can choose a color and style that complements the overall look of your home.
· Easy to Install, Clean, and Maintain – Asphalt roofs are easy to install, clean and maintain. The installation process is straightforward. You will be able to clean and maintain the roof without much of an effort.
If the asphalt roof gets damaged, you can repair it easily. Always seek professional help when you want to repair your roof. With regular maintenance and repairs, the roof will last for longer.
· Energy Efficient – Asphalt material is energy efficient. The material doesn't absorb heat. Excessive transfer of heat from the outside to the inside is prevented.
Professional roofing contractors are the best choice to do asphalt roofing. You will be wasting your time and money if you choose an inexperienced team to complete the roofing installation process.
Contact us if you want to know more about the benefits of asphalt roofing. Call (910) 262-5508 and schedule an appointment today.