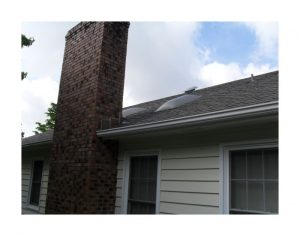 It is time.  Perhaps it is because you have outgrown your current home or are moving because of a major lifestyle change.  Regardless, it is time for you to sell your current home.  If you are thinking re-roofing your home is going to be a good idea, you may find this decision is one that many share with you.
A buyer considers the roof's condition to be one of the most powerful indicators of a home's condition, and this decision is made before even looking inside.  The old adage of a first impression is very true when it comes to a home sell or purchase.  The look of a new roof tells the buyer that the home has been well-kept, clean and will be a great buy should the sale come through.
Consider the aesthetics of a new roof when it comes to your home.  A new roof, like a freshly manicured yard, provides curb appeal.  With today's buying system of looking at homes online before making a visit, it only makes sense to have a clean roof.  This helps the potential buyer have an immediate judgment about the home before even setting foot on the property.
Replacing a roof is not a difficult process, and the team at Harbor Roofing and Siding will take care everything from the initial inspection to the final clean up.  The team will make 100 percent sure that there is no debris, dirt or any other trash left behind after the work is done.  You are encouraged to take pictures during the construction phase to share with a potential home buyer, another way to help encourage a sale of your home.
A home sale is not the only reason to reroof a home.  The average asphalt roof will only last about 20 to 25 years before needing to be replaced.  It could be because of damage from a storm that the roof may need replacing, or it could be you are looking for a new color.  Regardless of your reason, you can be sure your friends at Harbor Roofing and Siding will take care of you and your roof.